No Wednesday Talks Scheduled for December
Happy Holidays!
---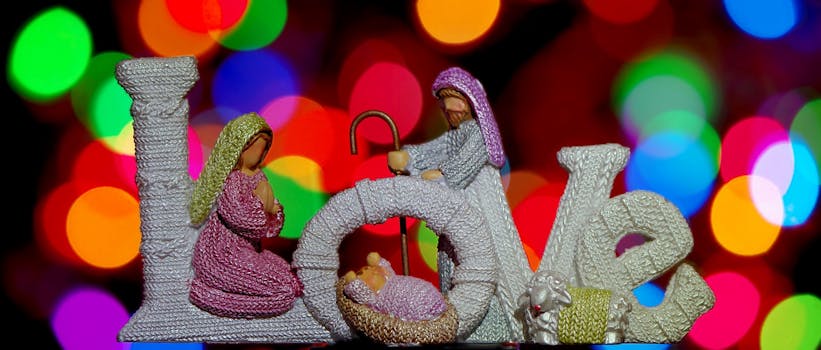 Wednesday, November 15th, 2017 – 7:00 to 8 pm
---
Accessing your Intuition using Muscle Response Testing to Change Your LIfe
Muscle Response Testing is a way of obtaining information from a person by having a conversation with the "other than conscious" (OTC) or Intuitive mind of the subject. It is similar to a lie detector test in that it accesses the underlying truth. It is also a way to access your intuition which everyone has but may not yet have developed. Muscle Response Testing can be used to test allergies, extract information from the sub-conscious mind, test effectiveness and dosage of supplements, choose appropriate foods and much more. Please note that since each "muscle response test" is a snapshot in time, the "answer" can change anytime the environment is altered but you will learn ways to ask questions to make sure your answers are as accurate as possible.
Since the OTC or sub-conscious does not control speech, the OTC must express its response to a query from the practitioner by modifying some property of body function that the OTC controls, in this case by using muscle response testing. This can be an Active response where a muscle is strong or weak or a Passive response where one can sense expansion or contraction of energy in response to a challenge.
There are many ways to MRT yourself or others to intuitively access information that may be hidden from the conscious mind. Since the conscious mind may be in alignment with thoughts and beliefs of other people, it may be keeping people stuck in an undesirable pattern. The sub-conscious mind accesses the more truthful, honest information which is not always available or acknowledged by the conscious mind. For this reason, using MRT to access your intuition can be useful in changing dysfunctional patterns and choices.
In this talk you will learn:
1. The basics of obtaining accurate information using MRT by using different ways to confirm your answers to insure accuracy.
2. Several different ways to self-test and test others to assess allergy, sensitivity, negative reaction, effectiveness of supplements or medications, the "best" choice of supplements, the optimal dosages.
3. How to determine which foods are best for you in the store or at the Farmer's Market.
4. How to make other life choices that you may be considering without your conscious mind keeping you stuck in the same patterns.
MRT can be very useful and fun in your everyday life once you develop confidence in it. Please join us for an exciting workshop to learn many ways to access this intuition to enhance your life and decision-making.
Please RSVP
Connie Prodromou
Connie Prodromou is a Licensed Acupuncturist and Intuition Medicine Practitioner who has been in private practice in Marin since 2000. She has a Masters in Traditional Chinese Medicine, a Masters Certification in Intuition Medicine and is an Adjunct Professor at the Academy of Intuition Medicine in Sausalito.
.
In her work she uses several different modalities to heal, empower and transform people's lives including Intuition Medicine®, BioSET®, and Neuromodulation Technique®. Her sessions are a compilation of energy medicine techniques that access the deeper levels of imbalance and dysfunction that are keeping people stuck in their symptoms. She uses these techniques to help restore balance and harmony in body, mind and spirit. She has helped people with chronic pain or illness, allergies, eczema, rashes, headaches, migraines, hormonal imbalance and dysfunction and much more. Her work addresses the emotional and physical components of illness in current, past and ancestral lives at the cellular level to eliminate the root causes of the problems and restore health and wellness. This enables people to be their Authentic Self by releasing the beliefs and patterns of others that are keeping them stuck.
Wednesday, October 25th, 2017 – 6:45 to 8 pm
---
Thriving as a Couple, Through Injury & Beyond
Sorry but this event has been cancelled. We will try a different date. We will let you know soon.
Dear Couples:
Has one of you suffered a recent injury that may be limiting your physical connection? Are you feeling more tentative or cautious about exchanging touch now that there's an injury to consider? Not sure if your partner wants more touch or less touch while recovering?
Nourishing touch is an essential way to nourish your connection as a couple. It's too often underutilized even in the best of circumstances. When you add injury to the mix, touch can take a back seat all together.
But touch is not only healing to the injury, it's essential to your connection as a couple.
Studies show that couples that touch each other at least five times a day, report much higher satisfaction and a deeper bond than couples who don't.  They also argue much less.
With this in mind, would you like to learn how to:
give clear and concise feedback to your partner about what kind of touch feels best to you?
feel comfortable asking for touch any time you wanted a hug, some connection, or support?
know exactly how your partner likes to be touched?
And thus, gain the confidence to help you relax? Then…
Join us for…  Thriving as a Couple, Through Injury & Beyond
In this fun and relaxed workshop, you will:
Discover how to ask your partner for feedback about your touch so you don't have to guess,
Learn how to give feedback in ways that are easy to hear and assure you get the touch you desire, and
Stop worrying if you're doing it 'right' and enjoy the process of learning more about each other.
Offering and receiving touch that feels 'just right' is a skill set of both words and touch. You'll leave this workshop with much greater facility in both.
Lisa Rose
Founder of Deeper Love Better Sex
Lisa Rose is a dating and relationship coach at her company Deeper Love, Better Sex.
Over the past 15 years, she's supported hundreds of couples to thrive, not just survive their relationship.
As a touch junkie herself, she's committed to helping you enjoy your partners touch more and more often.